MEETINGS and EVENTS
Planning Commision
Board Meeting
December 4th 5:00 PM
Agenda

Borough Council Meeting
December 18th 5:00 PM
Council Room of the
Borough Building

SOMERSET BOROUGH
Water/Sewer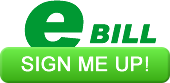 New User Sign-up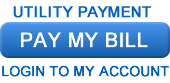 Existing Users

SOMERSET BOROUGH
Job Opportunities
---
Email: Employment@
somersetborough.com
Mail applications to:
Somerset Borough
PO Box 71
Somerset, PA 15501
Drop off at :
Somerset Borough
347 West Union Street
Somerset, PA 15501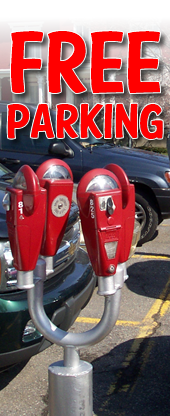 Starting Immediately!
The Borough has implemented free parking at all Metered spots until February 2024!
However all 2 hour parking will be enforced. We have ordered Free parking meter bags to be placed when we receive them but Parking is free staring today!
Posted 10-13-2023
---

Join us on facebook for informative updates and information
---
Act 32 - Local Earned
Income Tax Reform
Local Earned
Income Tax Information

Somerset County Act 32
PSD Codes
---
ACT 44 Disclosure
Statements

Click to View
ACT 13


Announcement!
The Borough of Somerset is working on updating our records so that we can effectively communicate with our customers on existing/upcoming projects, outages, and important utility/Borough notifications. Please help us with this process!
This can be done by any of the following methods:
Call into the Borough at 814-443-2661
Fill out the Post Card that will be sent out soon to our customers and send it back in to the office.

Mailing address: PO Box 71, Somerset PA 15501
Drop off at: 347 West Union Street, Somerset PA 15501
Information required: Name, address, Mobile phone number, Home phone number, Email address, preferred method of communication (Home phone call or mobile phone call, text message, email)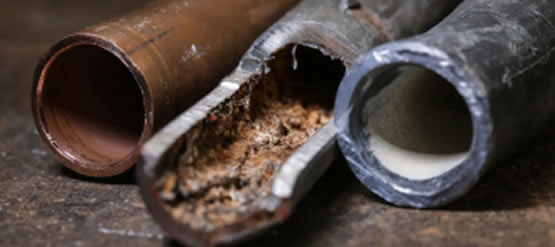 LEAD SERVICE LINE INVENTORY
The Municipal Authority of the Borough of Somerset (MABS) is taking steps to identify the types of service line materials used by each of its customers. The service line is the pipe that connects your home or building to the water main in the street. Service lines may be made of lead, copper, galvanized metal or plastic.
The U.S. EPA's Lead and Copper Rule Revision requires us to identify all lead service lines by October 2024. Through our current waterline replacement project, we have begun to identify and replace existing lead service lines within the project's scope. However, thousands are still unknown and we're going to need your help to comply with this federal requirement. MABS is committed to providing safe and reliable water to all our consumers. We are updating our records and working towards a lead-free water supply system for our customers.
Somerset Borough Construction Update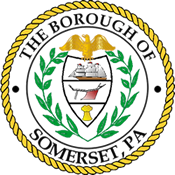 Somerset Borough is undergoing significant infrastructure upgrades to replace out-dated utilities and reduce maintenance for the future. These projects are ongoing throughout the Borough and will ultimately result in water, sewer, and gas line upgrades in Somerset Borough. In order to maximize the work done to make these necessary improvements, Somerset Borough has overseen a coordinated effort with the aim of reducing the time and cost of construction for the general public. Currently, there are four construction projects underway and two PennDOT Paving Projects.
According to Borough Manager, Michele Enos, "Most of these improvements have been years in the making, stretching funding and working with private partners like Columbia Gas to make updates in a coordinated effort to reduce the overall costs. We know the crews are continually moving from street to street. The process involves installing new main water lines which are then tested and inspected. During the testing period the crews move on to a new area and when the testing is complete and we receive DEP approval, they move back to finish the project area by connecting the customer's service line. Because of the limited construction season, they continue to move forward as to not waste time or money and to complete the project as quickly as possible. This is why the construction and traffic patterns can change frequently. We appreciate the public's patience as we continue to complete as much work as possible with the goal of improving the infrastructure in Somerset Borough for the long term."
Please be patient while driving through our work zones. Safety is number one!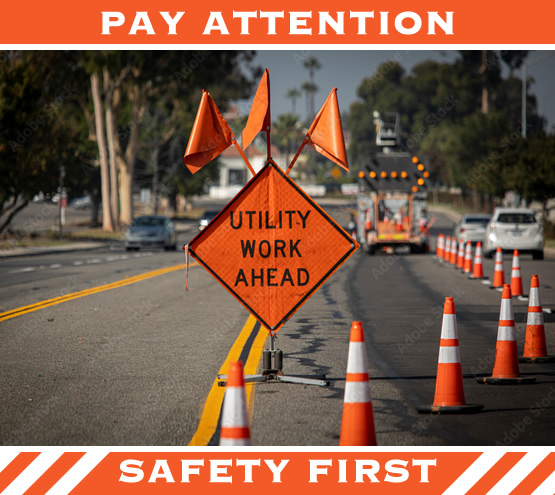 Center Ave Project
Starting September 5th, Sidewalk and utility Construction will begin on the 100 block of South Center Ave. There could possibly be road closures and delays in that area.
Crews will be working on the East side of North Center Ave. starting Sunday 10/8/23 evening at 7:00 Pm and continued night work until completed.
Aprox 4-5 nights. No parking on the street in that block from 6:30 PM to 5:00 AM until the construction is completed.
In an effort to reduce the burden to community visitors and residents, Somerset Borough has committed to provide free parking in uptown Somerset effective immediately and continuing through February 2024. Please note that the two hour limit is still being enforced.
Water Line Replacement and Improvement Project
The Municipal Authority of the Borough of Somerset has undertaken a significant capital improvement project to replace aging water line and associated infrastructure. The Authority received grant and loan funding through the Pennsylvania Infrastructure Investment Authority (PENNVEST) in the amounts of $5,404,769.00 and $14,595,231.00 respectively. These funds are specifically allocated for the betterment of the Somerset public drinking water system and for the replacement of lead water service lines.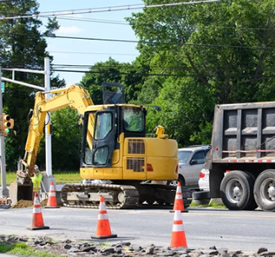 View Water Improvement Map
The project is scheduled to replacement the following water system components:
Water Distribution Main – 37,000 linear feet
Water Service Lines – 10,000 linear feet
Water Service Connections – 468
Progress Through September 2023
Water Distribution Main – 22,500 linear feet
Water Service Lines – 2,000 linear feet
Water Service Connections – 468
Water Line Project UPDATE:
WEEK OF December 4th
Crew #1

Monday-Thursday: Mainline on all of Dott Ave and Delaware Ave.
One day next week, Monday-Thursday, KCI will excavate (past the dead end of Rebecca and off the road near the Winter Ave/Main St intersection) & drain the mainline before the rehab sub mobilizes the following week.

Crew #2

Monday-Thursday: Services on all of Cook Lane and on Sunset, between Cook & Hickory
Posted 12/01/23
Manage your Water/Sewer Account Online
Sign up for your mySomersetBoro account and enjoy account access at your fingertips. All you need is some basic information from your water/sewer bill and a valid email address to get started.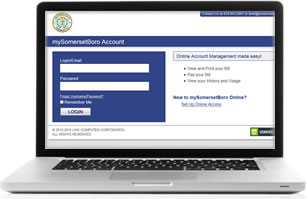 With your mySomersetBoro account you can view your bills Online, view your usage and payment history and make Online payments from your checking account or by credit card. Don't want a paper bill, go completely paperless and sign up for ebills.
Types of payments accepted

Bank Account (ACH)
Mastercard
Visa
American Express
Discover

Fees

The Borough of Somerset does not charge a fee for Bank Account (ACH) payments.
A third-party fee will apply to all electronic credit card payments.

Effective October 1, 2016 Fee for credit cards is 2.65% or $3.00 minimum charge.
Click the link to sign up for your mySomersetBoro account today! https://somerset.authoritypay.com/

Somerset Borough Annual Water Quality Report
PWSID# 4560042
We are pleased to present to you our 2022 Annual Drinking Water Quality Report. This report is designed to inform you about the quality water and services we deliver to you every day. Our constant goal is to provide you with a safe and dependable supply of drinking water. We want you to understand the efforts we make to continually improve the water treatment process and protect our water resources. We are committed to ensuring the quality of your water.
Este informe contiene información muy importante sobre su agua potable. Tradúzcalo ó hable con alguien que lo entienda bien. (This report contains important information about your drinking water. Translate it, or speak to someone who understands it.)
Posted 3-21-23

Attention: Borough Residents!
Waste Management Recycling pick-up has been a little slow due to Employment issues with Waste Management. As a reminder please remember tissues, tissue paper, plastic package strapping and medical masks are NOT recyclable. Please place them in your regular household trash.
Check out this link for their recycling rules.

Local Earned Income Tax Bulletin
In 2021, the Somerset County Tax Collection Committee (TCC) decided to compare the costs of Earned Income Tax (EIT) Collectors for the Somerset County school districts and municipalities to minimize tax collector commissions costs. 
As a result, a new EIT Tax Collector has been appointed.  This new collector is KEYSTONE Collections Group out of Irwin, PA. The Somerset Capital Tax Collections Bureau office is now officially closed.
To file your local EIT taxes quickly and efficiently, simply go to https://keystonecollects.com/pay-file/ to setup your individual account and file your local EIT taxes. This is where you will file your 2021 Final Return and your 2022 quarterly estimates, if you are also self-employed and are required to file quarterly estimates.
You will be receiving a 2021 Final Return in paper form in the mail this year. You can ignore this paper form and file electronically at https://keystonecollects.com/pay-file/ if you choose to do so.
If you have any questions regarding filing your local EIT taxes, you can call KEYSTONE Collections Group at 888-328-0565.

"DROP-OFF HOURS" AT OUR PUBLIC WORKS GARAGE
We will be advertising the following hours, which may be modified to accommodate the daylight savings time hours:
Leaves, Grass and Small Brush ONLY!
Monday: 6:00 am – 7:00 pm.
Tuesday: 6:00 am – 2:00 pm.
Wednesday: 6:00 am – 2:00 pm.
Thursday: 6:00 am –7:00 pm.
Friday: 6:00 am – 2:00 pm.
Saturday 8:00 am - 5:00 pm.
Sunday 8:00 am - 5:00 pm.
Closed on Holidays
Public Comment Policy
Adopted by the Council of the Borough of Somerset: January 24, 2011

Council The Pennsylvania Sunshine Act (65 Pa. C.S. 701, et seq.) provides that the Board or Council of a political subdivision shall provide a reasonable opportunity at each advertised regular meeting and advertised special meeting for residents of the political subdivision or for taxpayers of the political subdivision or to comment on matters of concern, official action or deliberation which are or may be before the Board or Council prior to taking official action. (710.1).
To assure compliance with the Act, to inform members of the public who may wish to make comment, and to provide for predictable and orderly implementation of the public comment period, Somerset Borough Council has adopted this Public Comment Policy. READ MORE >
PROPERTY MAINTENANCE AND CODE ENFORCEMENT
As a reminder to Somerset Borough residents, the Borough's
Code Enforcement Department will continue to enforce the
Property Maintenance Codes and the High Grass Ordinance. Common causes for violations being issued are:
grass exceeding 6" in height
garbage around the property
structural deficiencies
unsecured vacant structures with broken
windows / open doors etc.
WHEN ARE BUILDING PERMITS REQUIRED?
With the arrival of warmer weather, here are some tips for those planning construction projects: Permits are required:
• To construct, enlarge, alter, or demolish a structure.
• When sanitary facilities (water / sewer) are added.
• When a proposed change occurs in the use of a building.
AS OF JANUARY 1, 2019
All permits regulated by the UCC are now handled by Pennsylvania Municipal Code Alliance.

Other Permits that are required by the Borough of Somerset:

Borough of Somerset Building Inspections
Po Box 71 347
West Union Street
Somerset, PA 15501-0071
Fax: (814) 445-3931
Phone: (814) 445-5595.



Driveway
Sidewalk
Fence
Sign
Shade Tree
Water/Sewer Taps
A comprehensive listing of activities requiring permits is available at our Inspections Department; by calling Building Inspector Tom Jury at 445-5595; and on our web site www.somersetborough.com.
NO SIGNS ALLOWED ON TREES, POLES
Somerset Borough reminds residents not to place signs on trees or utility poles. The Somerset Borough Zoning Ordinance prohibits signs from being attached to trees or utility poles. Recently there have been incidents of yard sale signs being placed on trees, utility and sign poles, as well as traffic signal poles.
This is a violation of Section 183-34 of the Somerset Borough Zoning Ordinance, and is subject to a fine of up to $250 per day for each violation.